Lobby Doors Open at 5:30 p.m.
Auditorium Doors Open at 6:30 p.m.
Concerts Begin at 7:00 p.m.
***Beginning this season reserved seating is no longer offered***
NOTE: Season Ticket sales have been extended. It's still the best value!
The Season Ticket Package at $66 discounted price includes:
1 ticket for each concert + 2 guest tickets for any concert of your choice 
+1 Holiday Concert ticket +3 tickets for the Open House
Individual Concert Tickets are $18 advance purchase, $20 at the door on concert night (cash, cheque or credit card), $10 for under age 21
All Advance Purchase Tickets are available by mail order with a cheque or by credit card online:
For Season Ticket Mail Order, click here.
For Individual Concert Tickets Mail Order, click here.
To order tickets online via secure credit card, click here.
Questions? Please call the DTOS ticket line at 302-995-5630.
---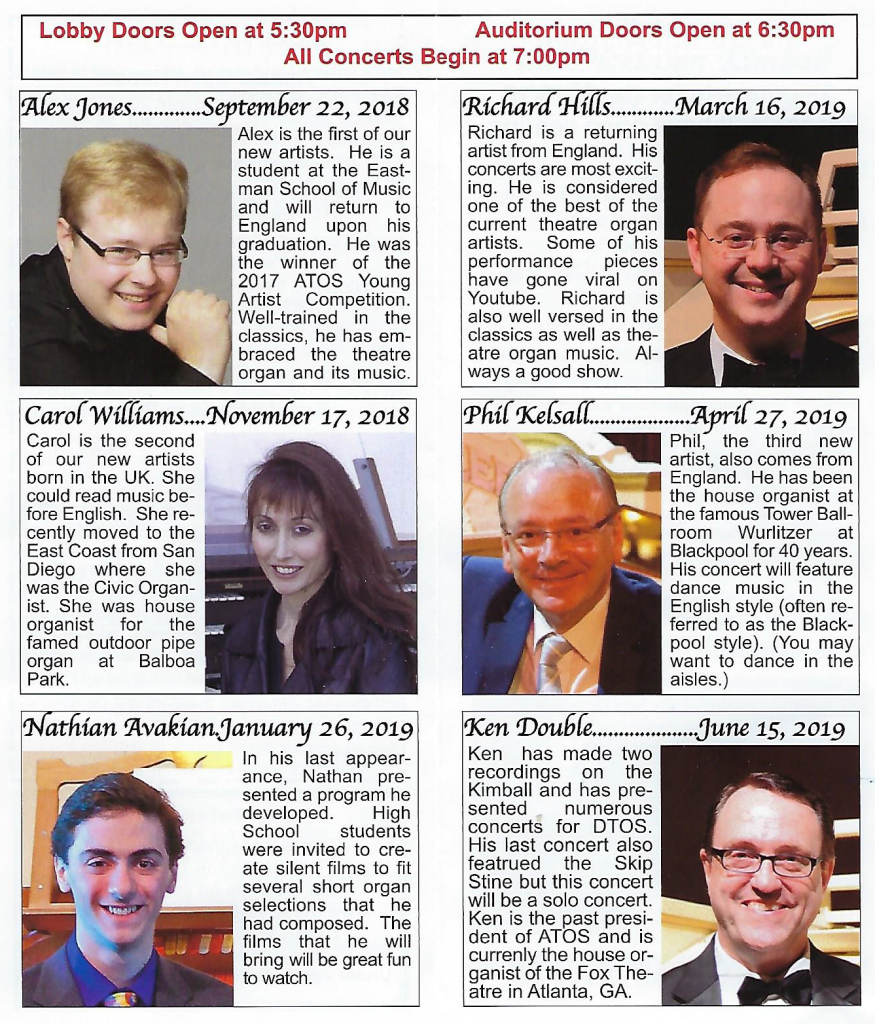 ---